Non-sci-fi post today, but got to give props to Pat Summitt, head coach of the Lady Vols, who showed her support for the men's basketball team today by singing Rocky Top and getting on top of a pyramid (albeit a short one) to cheer on the team.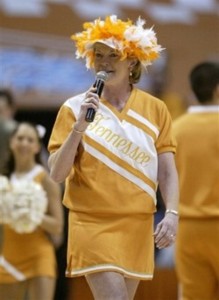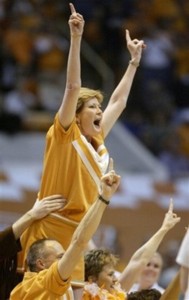 If you're a fan of Pat Summitt, check out my site:

The Lady Vols: WCBB Standard Bearer.

Hopefully I'll be able to update it in another couple of weeks with the news that the Lady Vols have won their seventh straight championship...beating Duke in the process!